How Wearable Medical Devices Bring Revolution in Healthcare Industry
The medical industry is constantly being reshaped by new technology. From the invention of the first stethoscope to lab-on-chip technology, medicine is entering a new era of digital diagnostics, data analysis and wearables. For this article, we've taken a look at 3 wearable device types that are currently bringing about a transformation in digital healthcare.
1. Wearables in Healthcare: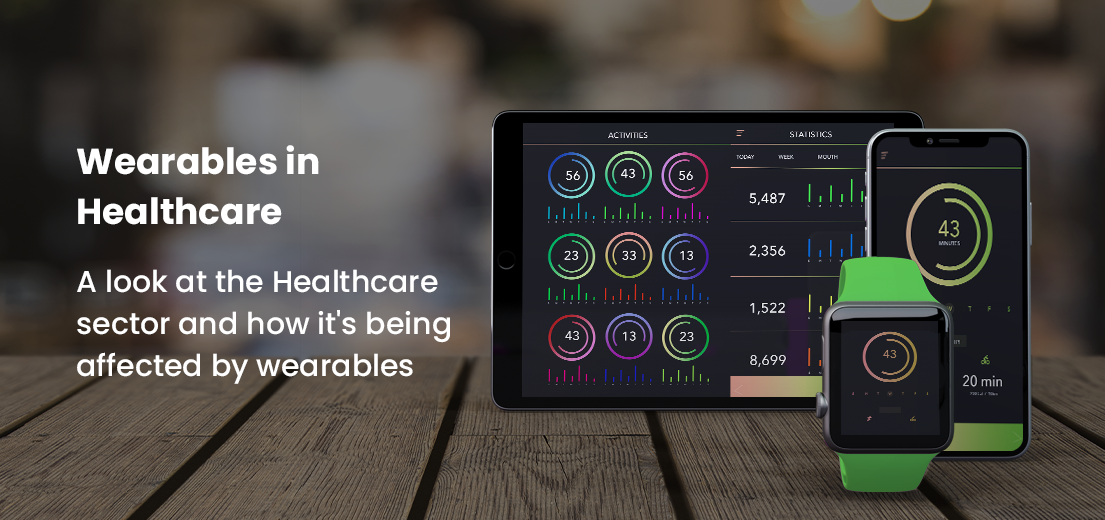 A look at the Healthcare sector and how it's being affected by wearables.
Wearables have been around for a few years now but have only really been adopted by consumers in the last year. It's estimated that by the end of 2025, there will be 500 million smart wearable devices in use. Wearables are becoming popular in the healthcare industry as well.
Digital diagnostics is defined as the data collected from a device, acquired through an electronic, digital medium, that is used to diagnose, monitor and enhance a patient's health. Let's take a look at five emerging medical devices that have the potential of transforming digital diagnostics.
The Sproutfree Personal ECG (PECG) sensor is connected to a wearable device like a Fitbit or Garmin watch and uses ECG data to gather a complete picture of your heart. When used in combination with a wearable mobile app, users can analyze and view their heart data and see real-time trends.
These sensors are designed to be used alongside medical professionals, bypassing medical devices that typically test patients for cholesterol, glucose, and electrolytes. Initially, the PECG sensor was manufactured by a company called Electronic Elements, which specializes in connected health.
Using sensors, like these on the Fitbit, is already an improvement over medical devices. Doctors no longer have to physically touch or locate any abnormal signals within the heart in order to identify abnormal heart rhythms. They can look at a patient's wearable data and instantly diagnose a coronary artery abnormality, for example.
Though, the Sproutfree PECG sensor contains proprietary algorithms and proprietary hardware. Some patients are concerned that this data could be sold to consumers. Others are concerned that this company could install tracking software on users' smartphones. While this may be true, all of these concerns can be quickly addressed.
Unlike medical devices where a company has a patent on a certain technology, a company like Sproutfree can develop and release a digital medical device with a given set of algorithms freely.
2. Smartwatches for Healthcare: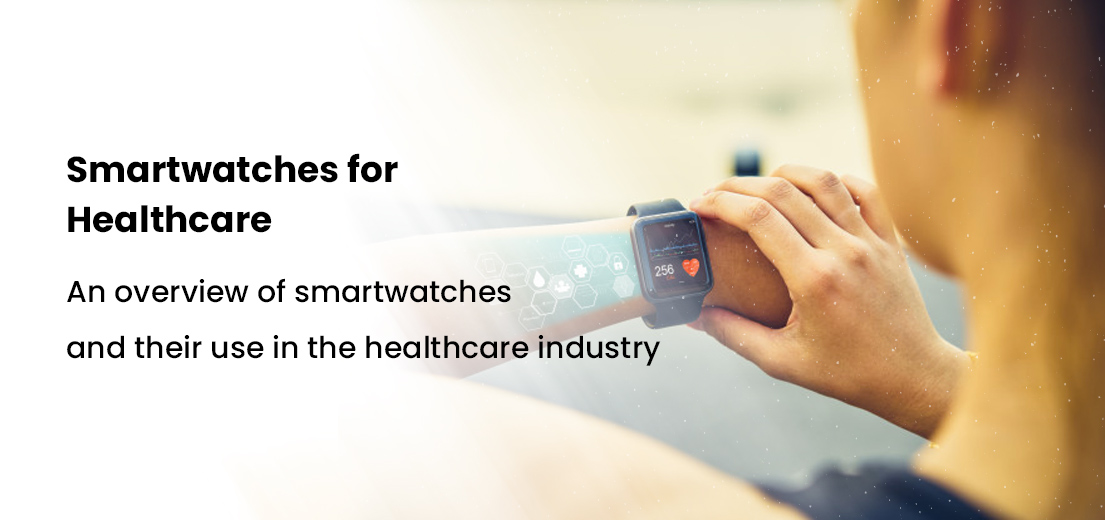 An overview of smartwatches and their use in the healthcare industry.
The wearable technology market is growing rapidly, with smartwatches being the most popular product in the market. Smartwatches have been in the market for a while, with the first product being developed in the early 1980s. However, it was not until the launch of the Apple Watch in 2015 that the market saw the launch of many products. It's just that now, the devices we currently see in the market don't look like the ones that have been developed over the years.
Today, a typical smartwatch comes equipped with GPS, NFC, a heart rate monitor and a display. They are connected to one another through Bluetooth and have built-in apps. In just a few years, the market is expected to reach a value of US$17.3 billion.
One of the most innovative developments in wearable technology is the small yet innovative implant, also known as a smart patch or an electrode sleeve. It is placed under the skin of the patient and completely customized to the patient's anatomy and physiology to provide extended freedom of movement, without jumping through any additional hoops.
Most of today's smart patches are connected to a wireless chip that includes sensors that analyze a patient's body signals. They also contain some other circuitry used for processing data.
A smart implant enables patients to control and monitor their heartbeat, body functions and speech. Initially, patients had to undergo medical checks before undergoing c-sections (surgery) so that their bodies can be artificially fitted with parts such as the implant. However, implant technology has advanced and now enables patients to control almost all of their medical functions without any intervention.
A smart patch uses electrodes and heat to remotely control a patient's muscles and nerves. At the same time, a patient can monitor themselves and healthcare professionals by monitoring their own movement, typing, swallowing and breathing.
Patients today can receive medical care tailored to their needs. The smart patches and implants in these healthcare apps allow patients to regularly check in with their healthcare team. In this way, patients no longer have to remember to take medicine or regularly visit the pharmacy.
3. Fitness Trackers for Healthcare: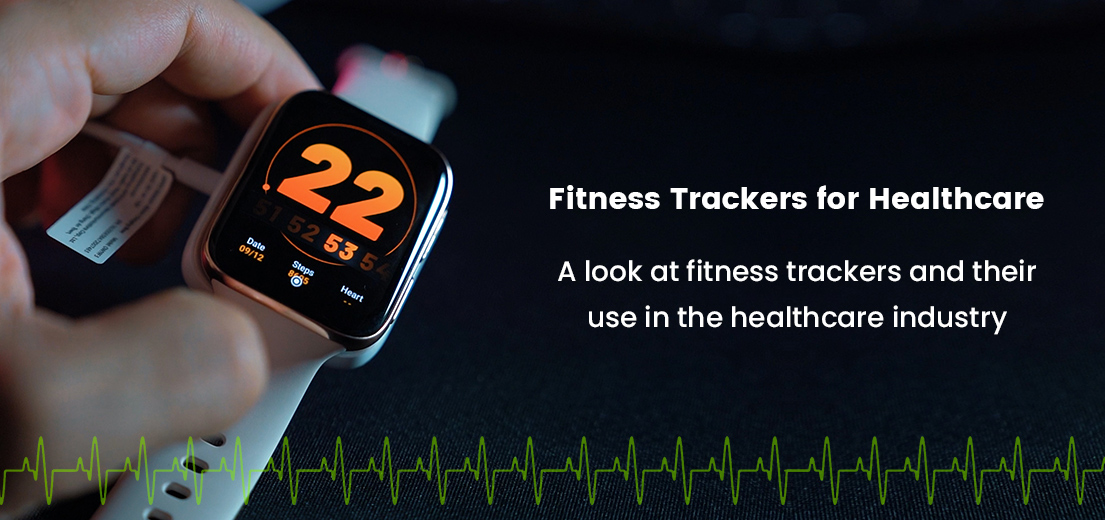 A look at fitness trackers and their use in the healthcare industry.
Fitness trackers and smartwatches have become quite popular over the past few years. One of the main reasons for this is because they have become more affordable. There are many different types of trackers available in the market. Fitness trackers are a great way to monitor your health. A fitness tracker uses technology to track your activity and your habits.
The newest fitness trackers are connected to smartphones. A fitness tracker with a smartphone companion app can help you monitor your fitness and check up on your goals. Fad diets can become expensive very quickly, and smartwatches can be very helpful in understanding your progress over time. Wearables can measure many different health metrics, such as heart rates and blood pressure. A healthcare app development company can create unique applications based on the data that can be provided by these trackers.
Apple Watch
It's hard to imagine life without an Apple Watch. All iPhones are running on the Apple Watch Runtime software, which automatically only activates certain functions based on the user's needs. For example, it can detect falls and notify emergency services, but only if you're wearing the Apple Watch.
Apple's goal with this piece of hardware is to prevent falls at home. If a device is worn as a belt, it will detect when a person sits down or stands up, in between these actions, and activate notifications if it thinks an injury is about to occur.