Do you have a hard time finding the right software solution for your company? Custom software and off the shelf are the two choices you have. And you might find it challenging to choose the one that is the right fit for your business needs.
Well, both options come with their plus points. But the fact remains that the software you select eventually affects your business for years to come.
In this blog, you can learn all the essential aspects of both choices. So you can pick the right one for your company.
This blog has three parts. In the first one, you can read the advantages of custom software solutions. The second part talks about off the shelf solutions. And in the third part, we offer a small checklist. It can help you choose a software option suitable for you.
Advantages of custom software development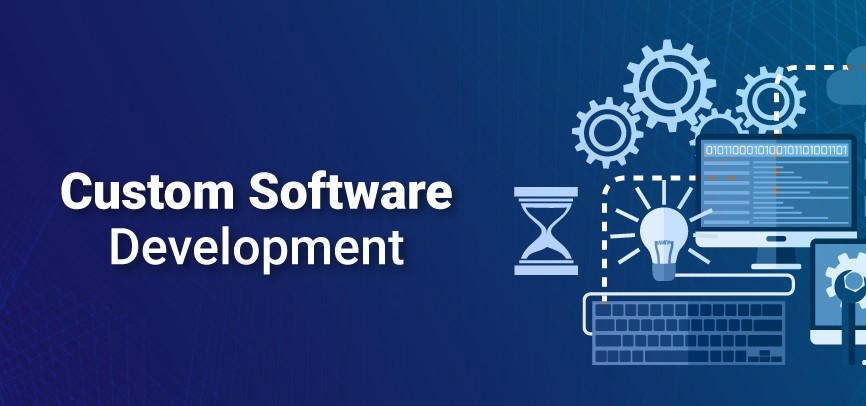 The software that exactly fits all your company needs is hard to find. That's when the custom software development company comes into the picture. They can design a bespoke software solution for your business.
Capsio has a fascinating stat to share in their blog. It says – in 77% of cases, off the shelf solutions are not sufficient for an enterprise. They don't offer the necessary flexibility to run the business smoothly. Thus, you should go for custom software any day. Below are some key advantages of custom made solutions.
1 – Solutions tailored for your business
Off the shelf software may or may not serve your business goals. But a custom software solution fulfils all your needs. Also, it offers many opportunities to optimize your business processes. The software company analyses all your business processes. And then, they develop a custom solution. Such software drives higher productivity to your business. Thus, it's financially more rewarding than readymade solutions. Similarly, an out of the box website cannot match the performance of custom website development.
2 – Automates repetitive tasks
Custom applications offer more than a unique interface. It automates all the boring and repetitive tasks. For instance, an employee has to mail a manager to get the approval of something. For data transfer, you might have to manually export, convert, and re-upload files. So a custom solution can automate all such tasks. Be it data transfer or workflow management, it all gets easier. As a result, your business becomes highly efficient.
3 – Enables smooth collaboration
Businesses tend to have complex systems to serve their customers. For instance, a simple blog post requires marketing, freelancers, and business leaders. It means collaboration is essential for any business. Off the shelf software might be bad at collaborating. But, the custom application makes team-work smoother. You can easily work with other teams and departments. It increases the productivity of your business. And it also leads to better outcomes.
4 – Fosters security
Security is yet another massive benefit of custom applications. The protection you need for your business can get in-built in the software. Also, when you use a custom solution, you're a smaller target. When hackers break an out of the box software, they get their entire client's data – including yours. But, hackers are unlikely to target your company's software specifically. Note that, readymade solution providers fight numerous attacks daily. Thus, your data is safer with custom software.
Part 2: Advantages of off the shelf software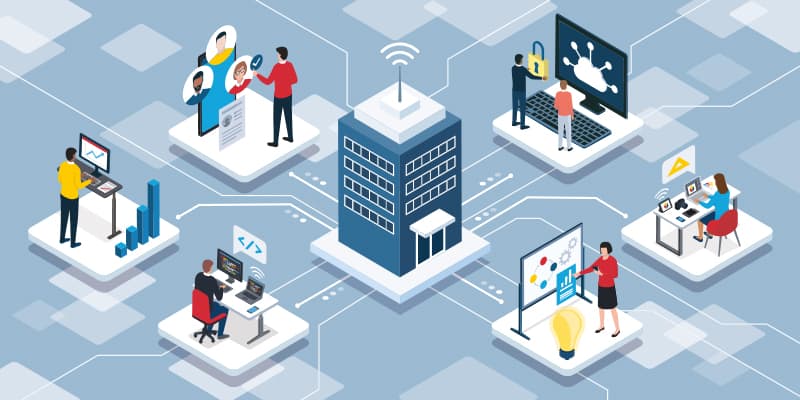 The out of the box software are famous for offering a low price. But, Forrestor debunks this myth in their report. Ten myths and realities of the software market, states –
The difference between investments made for custom application and off the shelf software is minor.
Off the shelf software account for software expense of 25.8%. But, custom application expenses account for 25.6%.
So, the custom application helps you save in the long-term. Anyway, below are some advantages of off the shelf software.
1 – Cheaper initial cost of ownership
Purchasing an out of the box software is cheaper than owning a custom application. Why? Well, the same COTS gets purchased by countless clients. The software developers get paid for every customer using their software. But, a custom software development company charges customers once per project.
2 – Ready to use
Off the shelf, solutions are ready to use. It's a pre-existing product. All you need to do is buy it and use it. But, you might need to spend some time searching for the right solution. It applies to websites as well. You can set-up your website in minutes using drag-and-drop tools. But, such a website can't deliver efficiency as custom website development.
3 – Reviews from existing users
Since the product exists already, the users do too. It means you can find reviews online for a particular product. You can also check forums for feedback. There, you may find solutions to common problems. Some software may also allow you to try them before buying. That said, custom software still gives you better confidence.
Part 3: Choose between custom and off the shelf software
Now that you know the pros of both the options, let's get back to the original question. You have to choose between custom software and an off the shelf one. The checklist below can help you make the decision.
You should go for custom software, if;
–> You want to get tailored software that suits your business requirements. It also gives you a big competitive advantage.
–> You need compatible software that works well with other systems. Custom applications can smoothly work with other systems.
–> Your business may be dealing with sensitive data. And you need a secure software solution for your business. In that case, custom software is your best bet.
–> You want to automate all the repetitive, time-consuming tasks. It offers excellent automation of various business tasks.
–> You are ready to pay for the cost of custom software. And you know that ROI will come in the form of increased productivity. Additionally, it also reduces the labor requirement.
–> You can dedicate time to custom software development.
You should go for off the shelf software, if;
–> You are in a hurry. And you need software right away.
–> You don't need software with smooth integrations.
–> Security is not a concern for your business.
–> The investments required are too high. Or the ROI is not in favour of the custom application.
–> You have a super small business. Or you don't have any opportunities or plans to expand your company in the future.
Yes, the custom software requires higher investment than off-the-shelf ones. A small business might not be able to afford the cost. But, a medium and large company can indeed invest in a proper custom application.
Such an investment gives you a return in the form of increased efficiency. And it also reduces labor requirements. Thus, you might end up saving a lot more in the long term. Not to mention, the scalability and flexibility of custom application is a great advantage too.
To sum it all up
Custom software solutions have countless advantages. They offer you excellent control over how you want to run your business. Off the shelf software are cheaper. But it may lower your company's efficiency in the long term. Do you want to maximize your overall business efficiency and productivity? If yes, then hiring a custom software development company can prove to be a smart business move. Their aptitude and experience will help you leverage best in class software that is custom-made exclusively for your business requirements.