Cost to Develop an Online Dating App Like Tinder
The success of the Dating App seems very clear due to our Uber-smart lifestyle. These days, we will find our love life and partners all thanks to smartphone apps where you only have to do a single swipe right gesture. It is definitely true that we all love the fact that a quick swipe on Tinder can kickstart our love life. It's a great experience overall from chatting, meeting and then eventually falling in love with people we barely knew before.
As we all know that in this modern age, digitalization is becoming mainstream day by day whether it is any organization like e-commerce shops, transportation booking facilities, buying systems and dating or meeting friends and soulmates.
Apps such as Tinder, Quack, and more make our dating life a bit easier. We have millions of dating apps that improve their usability based on the audience's expectations and criteria patterns in this current age.
The scope for dating apps is immense, as nearly all of us are stuck to the cell phone for many parts of the day. Thanks to the smartphone, millennials are now enjoying the best time of the day indoors. This is why most dating apps perform great in recruiting new users and engaging them. Tinder's innovative and immersive design immediately rendered it a phenomenally successful app. Yet Bumble or any other niche dating applications were not left behind.
Do you want to build a dating app to take advantage of the tremendous financial prospect of a thriving dating industry online? Well, given the immense business and social demand, such an aspiration is very justifiable. The first factor when developing a dating app is the cost of growth. We will describe the main cost drivers and the production cost of dating apps in depth throughout this article.
How the Dating Apps like Tinder work?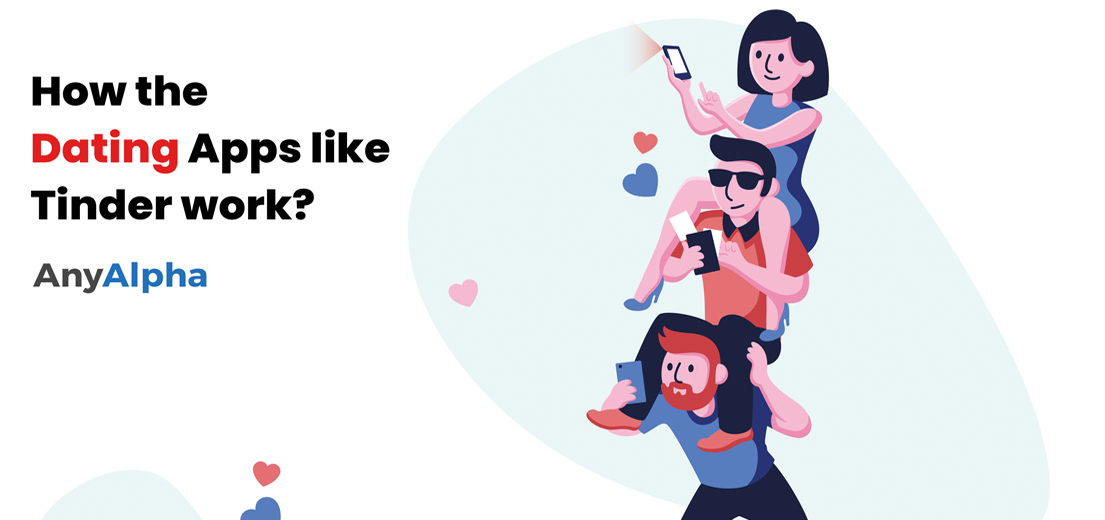 In more respects than one, Tinder has defined the norm of dating applications. This cross-platform app has just created a change by utilizing regional proximity as the main attribute to display and encourage dating options to the consumer. A special characteristic of the Dating App Creation is the left and right swipe that corresponds to hate and like.
Dating applications such as Tinder provide users with a forum to list their information and search other users' profiles based on their likes and locations. Users will like the profile, check the content, link to users via chat modules, and make video or audio calls.
Tinder and all other dating apps such as Bumble and Hitwe utilize personal details from Facebook to dig into the users' likes, mutual desires, positions, and relationship status. Another special trait of Tinder is the warnings to the users when socially linked people are in the same place. Tinder's most marketable point and an effective Dating App creation criterion are the flexibility and convenience of consumer searching centered on mutual interest and other parameters.
Key features of Tinder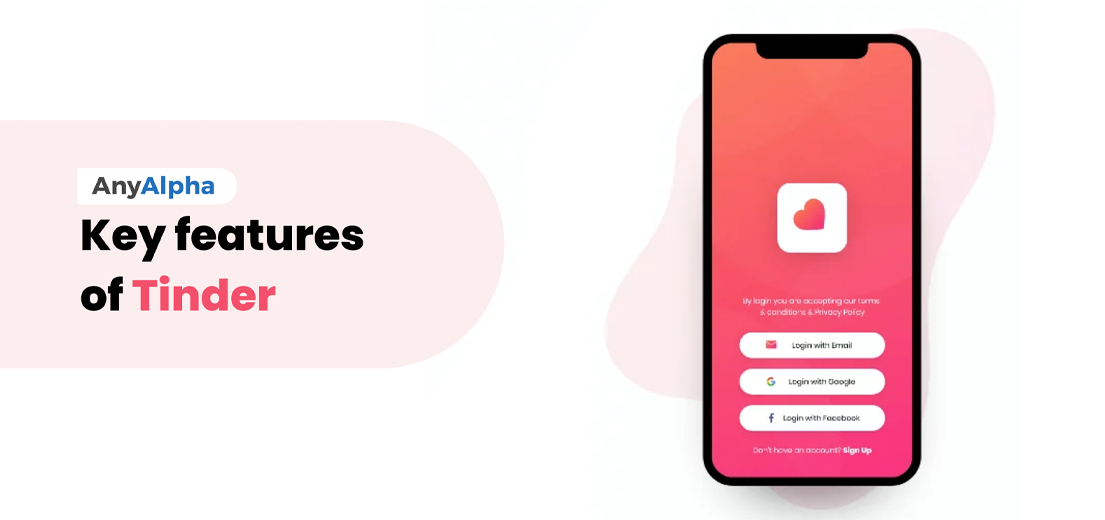 The cost variables are the features you select for your app when you want to create an accurate calculation of the production cost for a Tinder-like dating app. A quick and easy-to-interact interface, passive sonar matching of profiles, and a sophisticated algorithm that identifies perfect partners based on multiple fields of shared interests and desires are three main features that your latest dating app can take inspiration from Tinder. Some key features are given below:
Registration and application with social networking like Facebook to leverage knowledge regarding user profiles
Maintaining privacy for consumers
Active security and prohibition of material that is offensive and obscene
Specific consumer experience, including the Tinder Moments functionality.
Recommendations for Match Dating
Innovative profile-matching software
The cost to create an app like Tinder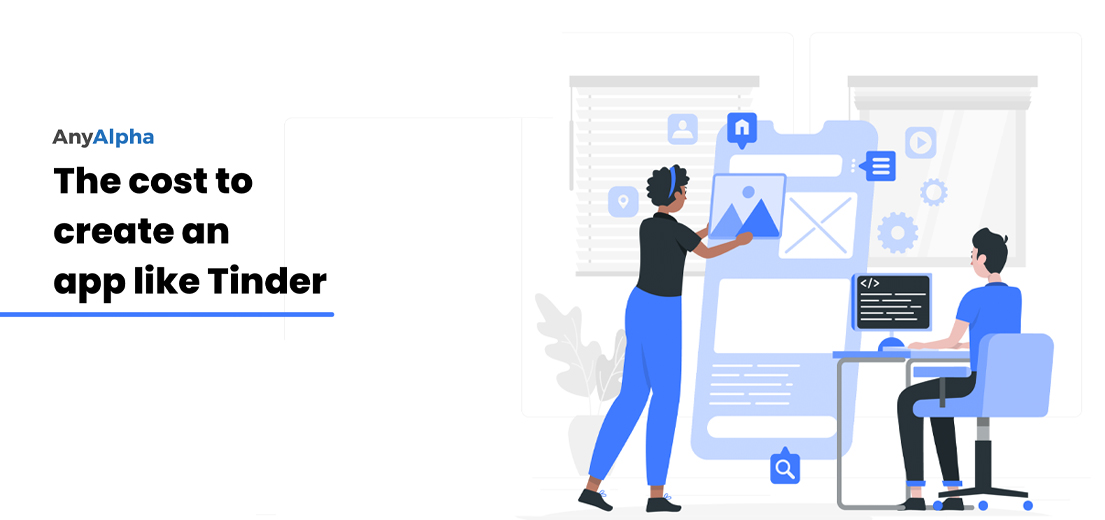 Lastly, it is the expense of production that concerns most. For one thing, let us be clear. Tinder is a basic app, but functionally it requires a complex design and a very difficult creation method. The approximate production period for such an app will be anywhere from 800 to 1000 hours; it won't be a low-cost app. Let us take a look at an app like Tinder's main cost elements.
It would take at least 600 to 700 hours of production for the unified platform development to incorporate all core technology such as geo-position tracking, social network incorporation and payment processing for advanced models.
Rock-solid and operated by the most advanced machinery to guarantee quicker reaction time to bugs and problems must be provided for such an app. Funded growth would involve a minimum of 200 to 300 hours of production.
The design phase necessary for such an application would take at least 100 hours, including all the time needed for cables, design and development.
It will take up to 100 hours of production and taking care of the PM/QA phase to monitor any last-mile logistics until the application goes live.
By estimating the cost of production as $30 per hour, it would take about 600 to 1000 hours for a unified platform to create a Tinder-like dating app, and it will cost $18,000 to $30,000.
A detailed guide of Mobile apps development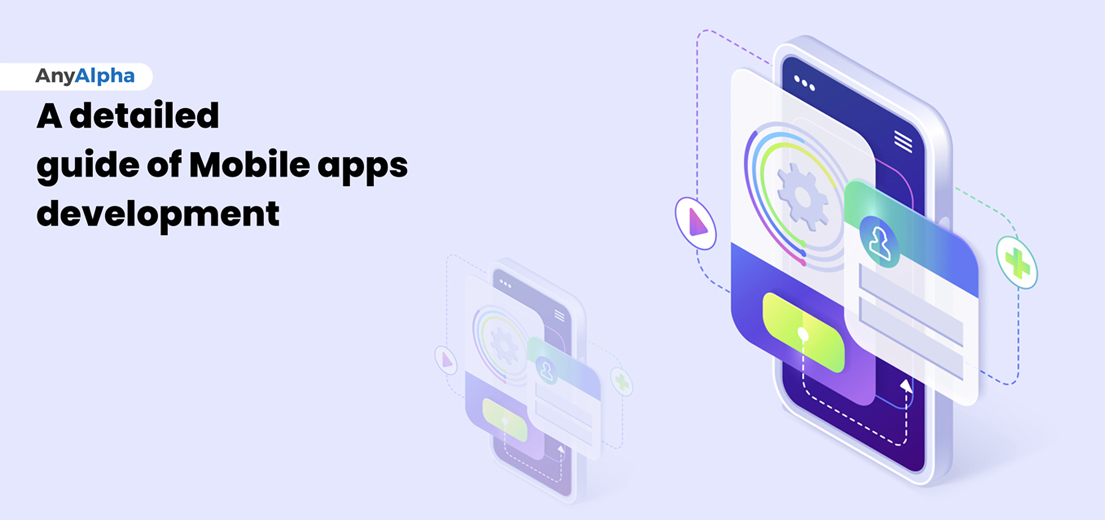 In the past decade, emerging technology has transformed our lives as never before. In any aspect of life, we can note the incremental shift which has made our lives comfortable and we can use different kinds of gadgets that can execute the essential tasks for us.
While we have several other prominent innovations, mobile communication has shifted the paradigm of technology in a manner that could not be foreseen a few years ago. It should be recognized that there have been more than 2 billion phones, and this figure has shifted like a fire. This large volume of smart devices is significantly revolutionizing the whole smartphone market, coupled with new innovations such as IA, Internet of Things, and ML.
Each device requires an application such that its end-user can utilize its features, so the designing of mobile apps has now become a hot dessert; and it has now grown up to a multi-billion-dollar market, where hundreds of technology companies are designing various kinds of applications and working hard to provide end-users with a better mobile service.
When we learn about the growth of smartphone applications, we even notice a buzzword; that's the API. We will speak about the different facets of APIs and their use in mobile app development in this post.
How to Pick Company and Expense for Dating App Development?
You must recruit iOS and Android Dating Software Developers and select all the functionality in order to build an application comparable to Tinder and know the estimated budget needed for its growth. Without understanding the features in-depth, it is difficult to predict the time needed to construct an application. Meanwhile, if you'd like to pick and measure your own functionality for the application, try a cost calculator for the application and Recruit Dating App Developers.
Feel free to contact us if you are happy to start working on the project and are searching for a reputable dating web app development team. In the creation of social networking and lifestyle apps, we have a good experience and will provide you with technical advice as well as a tailored project forecast.
Coding Pixel is the largest smartphone app design and production business for dating, which produces personalized dating applications, relationship apps, and group hubs for dating. Our senior designers and users of android and iPhone dating apps have been creating extremely popular and technically viable custom smartphone apps exclusively for the dating industry for more than 5 years. Our team has openly partnered with numerous firms, women, and business leaders in the dating industry.
What is an API?
API is an application program and a connector that enables the application to communicate between the two computer programs. It transfers and collects data to and from a web server via the Internet while using some device on our mobiles. The program retrieves the details at the server's end, interprets them, and then processes the necessary behavior and gives it back to your smartphone. The program then interprets the incoming information on our cell phones and displays it to us in a human-understandable format.
Mobile apps such as Facebook, Instagram, Twitter use APIs and many others to deliver messages. For, e.g., we use numerous cell phone apps, link the app to the network, and transfer information to the server. The computer collects and interprets the details, executes the acts, and transfers them back to the device.
Best guidelines for quick and smart smartphone app creation using APIs
In order to develop highly intuitive and engaging digital environments for consumers, we need to imagine the end result and invest in the framework and other technological tools. In order to make them effective and quick, people typically make modifications and build on their current application, but if their APIs are slow, then end-users can face bad experiences.
We must guarantee that API connections and network chatter are minimized, which is liable for exhausting the mobile device's power. Mobile apps are designed in such a manner that several service calls must be made on a single screen to perform a transaction. We must confirm that a specific API call per screen is performed when designing a front-end API. A larger number of service calls will result in lesser responsiveness, bad efficiency and dramatically reduce the battery.
Changing integration points from broad networks to a web service model to satisfy the burgeoning expectations for modern digital perceptions: the high demand and the desire for scalability generated the need to split apart the large structure into small services as businesses invest in APIs. A micro-service is named this. The design of micro-services provides a separable API that is easier to build, introduce, manage and use.
API monitoring software must be used in accordance with the best strategies above; it can provide end consumers with an excellent digital experience.
Why Tinder?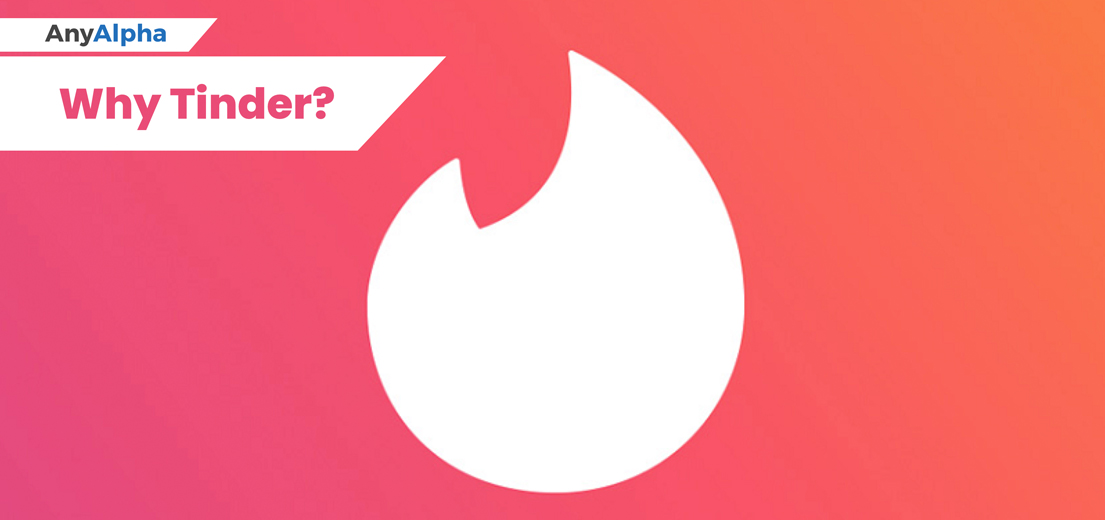 If you're curious why we're after Tinder and why this is the only case we use. These things you ought to consider:
When it comes to achieving success, it is well ahead.
It has more than 50 million users every month, from which about 12 million individuals per day find their partners.
And it gets about 1 billion swipes every 24 hours.
More factors help the app stand out, aside from the numbers.
The interface of Tinder is customer-friendly. With only a tap, you can select who you want, and whether it is a reciprocal exchange or if you would like to chat.
For Instagram integration, Tinder is available, and you can just sign in to it through Facebook.
Though it may appear to be a basic and tiny app, Tinder contains truckloads of advanced and complicated algorithms. In comparison, the simplicity of the application you note by using the software is attributed to a great deal of experience and commitment poured into the creation of the single app. Therefore, you need to bear in mind that Tinder, as an application, is a series of many unassuming solutions which will require a tremendous amount of work, experience, time, and resources. You'll have had to spend too much time and resources in creating the program and releasing it on the smartphone market as a premium product.
Now you know how to design the application and how much it takes to create an application. You have to make a note of one stuff: the team's correct decision and recruiting the right staff would help you dramatically minimize the cost of creating an app for your tastes like Tinder.
Suggested: How Much Does It Cost to Develop A Mobile E-Wallet App Like Venmo?

Conclusion
Now you've acquired a full understanding not just of the Tinder app clone's business opportunity but also about the solution for building a social network like Tinder. Now we can see online dating apps become an extremely common anomaly. Amidst the current scenario of social distancing, women are being more cautious about meeting up in person. Instead, daters talk longer on video calls, web gaming, Netflix Groups and other such platforms and get imaginative.
APIs are also an important part of the environment of mobile device growth. We will use them to greatly broaden the functionality of a current smartphone app to a considerable degree. APIs enable users with streamlined versatility and growth potential. It is also well known that connectivity between programs would be strangled without APIs, and programmers would rewrite the application that implemented the same features without APIs.