Web Application
Development Services
Having an interactive website is like a dream for businesses. A website is a place for customers to know about your services or products. It also helps customers to understand your services, brand value, achievements, and more. AnyAlpha has been delivering result-driven web design and development services across several industries for the last many years.
Our website development services help businesses in generating heavy traffic, more leads, and more revenue which allows them to rule in the highly competitive market. Our skilled web developers use the most agile methodology to ensure the outstanding web development process.
Our All-Inclusive Web Development Services
At AnyAlpha, our web developers follow an adaptive and simplified web development approach which helps us in providing top-rated website development services to our clients. Our all-inclusive web development services ensure perfect business growth for our clients.
Web App Development
For the last many years, our web designers and developers are developing interactive, engaging, and feature-rich web apps for different industries. Our advanced web apps help customers to directly access the different services or products of the companies over the Internet without downloading any different applications on the mobile.
Web Portal Development
Being a top web development services provider across the globe, we help our clients in getting the advanced web portal for their business. We have a skilled team of web developers which has huge expertise in developing different web portals like sales portal and customer portal. These web portals give a single access point for a variety of information.
React Js
React JS is essentially an open-source JavaScript library that brings together finely curated code components to allow users to have a quick and easy way to build HTML websites. As developers get to refer, access, and apply optimally arranged and validated set of codes, it proves to be highly supportive and perceptive to go with ReactJS web development. Further, a constant and engrossing contribution by a large pool of developers and technology companies makes it an ever more prolific, dependable, and user-friendly source of coding. This is another reason why ReactJS is growing big and vast in terms of scope and prospects of application and development.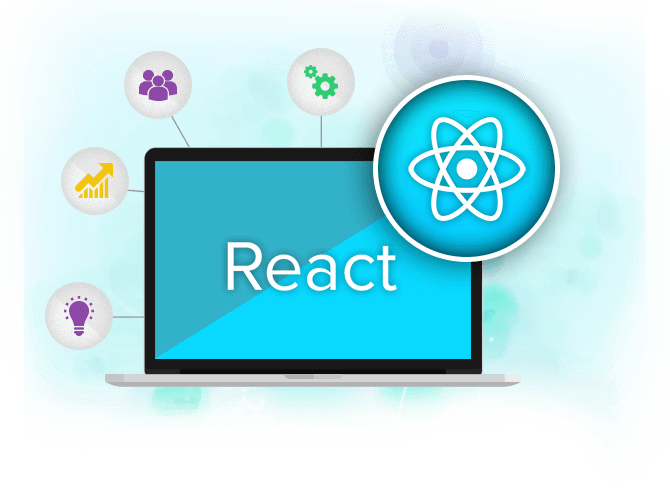 ROR Development
We at AnyAlpha, offer ROR (Ruby on Rails) Development services for your specific business needs and requirements. We deliver the best-in-class ROR services with tailored solutions and expert developers who have a stronghold on the domains, functionality, and infrastructure. Talking of Apache Cordova, it is an open-source mobile development framework. It allows you to use standard web technologies - HTML5, CSS3, and JavaScript for cross-platform development.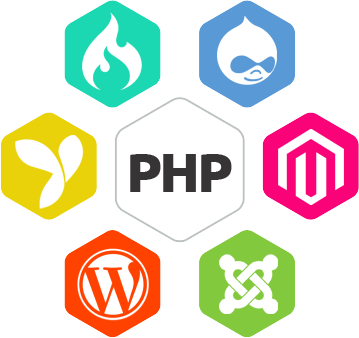 PHP
PHP is a server-side scripting language that offers scalability, flexibility, and improved communication strategies. Keeping in mind the latest technology advancements and standards, our PHP web developer generates a web solution that helps in maximizing the profits and offers the highest ROI for your business. PHP offers the option of running on a web server as it is a server-side scripting language. It is also secure, reliable, and fast which has resulted in a preference for web developers to work with PHP. And not only this, but PHP also minimizes the cost of development while ensuring efficient and quality workflow.
React Native
React Native takes the idea of a JavaScript library modeled on flux patterns to render a highly performant user interface a step further. You can get all your cross-platform app development requirements fulfilled here. We provide all types of React Native App Development Services for almost all industry types globally. Our React Native App Developers are highly qualified and expert in what they do. We do not claim to create 100% React Native apps because React Native just makes up for a small component and is implemented in a scattered approach.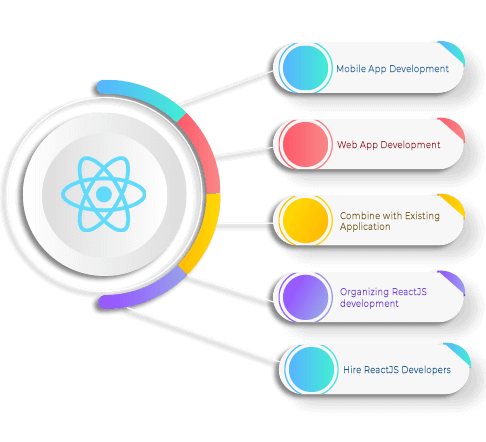 Ecommerce Web Development
Our core expertise in designing & developing eCommerce websites helps various businesses to take advantage of online shopping. Our web developers use advanced technologies, tools, and proper strategies to create engaging, easy-to-use, and robust eCommerce websites which allow selling and purchasing of goods and services online.
WordPress
We also offer WordPress development services with hands-on experience in timely delivering premium WordPress solutions to all our clients. Our WordPress developers are a perfect mix of skill, expertise, and knowledge which proves to be our USP and helps us in achieving our goals and meeting the deadlines in set time-frames. With WordPress development, we also offer services like CMS Development, Theme Development, Custom Plug-in Development, Maintenance & Support, WordPress Web Development, and more.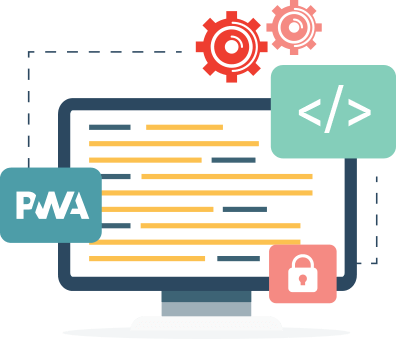 Progressive Web App Development
Our advanced web development services also offer progressive web app development services in which our web developers use the latest web browser APIs and advanced features with a traditional augmentation strategy. It helps us in bringing native app-like user experience across cross-platform web apps.
Landing Page Design and Development
We know the importance of a first impression in turning a visitor into a customer. Our skilled web designers create enticing website pages for your website visitors and targeted audience. The attractive landing pages developed by AnyAlpha help you in getting visitor's information in exchange for a special offer and convert visitors into leads.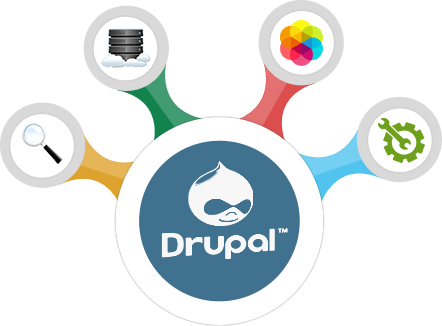 Drupal
It is content management software based on the LAMP stack consisting of modular designs which can be used for adding and removing features by installing and uninstalling modules. It consists of some advanced features like content authoring, better security, and reliable performance.
CMS Web Development
To attract visitors through informative and engaging content, we at AnyAlpha offer CMS web development services. The website developed by our experts contains a Content Management System which allows users to control the whole web content without the requirement for any specialized technical knowledge.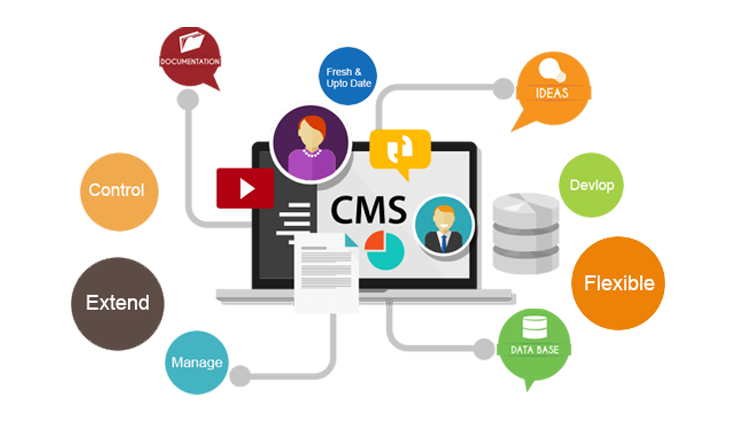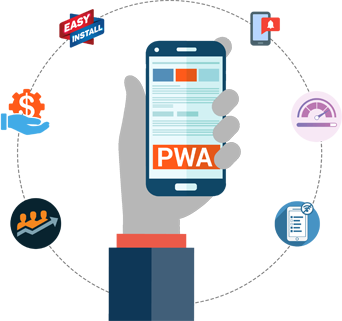 Magento
It is open-source eCommerce software that offers a flexible shopping cart system for retailers or merchants to sell their products online. It is based on Zend Framework and written in PHP language through which retailers can easily create and manage online stores from a single dashboard. It makes eCommerce web development services easier and time-saving.
Joomla
Currently, it is one of the best open-source content management systems which help in developing outstanding websites and online applications. In website development, it is used for easier module-positioning and also offers some advanced functions like integrated help system, banner management, media manager, contact management, and more.
Web Development Process
That We Follow
To give your visitors the best user experience on your website, we follow a systematic and result-driven approach throughout the development process. For us, the website must be easy-to-use and lead producing, that's why our developers follow the agile web development approach.
Business Research and Analysis
Our research team analyzes the client's idea and gives suggestions to modify it if needed. We also perform intensive market and competitor research to ensure the best result in the end.
Front-End Development
To easily engage visitors on the site and give the best user experience, our web developers use the latest technology, design, and code. It also enhances the appearance and feels of the site.
Back-End Development
To enhance the working of the website, our web development team effectively works on the back-end of the site like server, application, and database.
Testing & QA
Once the website development is completed, our quality assurance team performs testing and QA on the site to make it error-free and the best quality product at the end.
Launching
Once we are confirmed that the website is well-performing, smoother, and engaging, we launched it to attract visitors and boost the business of our clients.
AnyAlpha: A Technology-Driven App Development Company
Profit-driven apps to trend-setter mobile applications
Hire Web Developer
Developing a good website is a time-consuming process. It calls for expertise in building custom and scalable web solutions. The creative web designers and programmers at AnyAlpha specialize in Web Development with a vast knowledge of programming languages like PHP web development, React Native, React Js as well as all the new and advanced technology. Our team of web developers offer you with rich functionalities for serving your business's intent better.
Have an App Idea?
Convert your App Idea into a Profitable Business.
Why Choose AnyAlpha as Your Web Development

Service Provider?

Whether you are running a startup or a large-scale enterprise, selecting AnyAlpha would be the best decision to develop an engaging, feature-rich, and SEO-friendly website. Being a top website development company, we are committed to delivering full-fledged web development services to boost the overall growth of your business.

Hybrid or Multi-Browser Compatible
The website developed by our skilled developers is highly advanced and compatible with multi-browser or hybrid use. We ensure the use of advanced tools and technologies to develop a smoother and platform-compatible website.

User-Friendly
The success of the website depends on the experience users received while scrolling the site and that's why we use proper tools and a systematic approach to develop the user-friendly site.

Responsive Web Development
To enhance the user experience on the site, our web designers and developers ensure responsive web development which consists of flexible layouts, adaptable screen size, and advanced use of CSS media queries.

7+ Years of Experience
What we are today is just because of the faith of global clients in the web development services delivered by us. With 7+ years of experience in the field, we have developed top-notch, feature-rich, and engaging websites across different platforms.

Search Engine Friendly
The websites developed by our experts are SEO-Friendly and you will find that each page on the website is efficiently crawled by search engines. We help you in ranking your site on the top of the search results.

Expert Developers
What makes us a professional web development company is the expertise of our web developers in delivering valuable web development services across different sectors.

High-End Security
Our experienced and knowledgeable web developers are well-known for delivering high-end secure websites across different platforms which helps in preventing outer as well as the inner attack on the website.
Whats Our Client Says
"We greatly appreciate the exceptional support you and your team gave us during the launch time. Very impressive and heartfelt thank you to the entire team."
"AnyAlpha is the best IT service provider company in the business. They delivered an app with a very user-friendly interface in the decided period of time with a diligent team in place always ready for support. Highly recommended for app creation !!"
"I chose AnyAlpha because they were highly recommended by a dear friend. And today as I write this, I must say I am very happy that I made the right decision. Anytime we were stuck or faced any issue we got instant support. Also, the team is highly professional and considerate of the client's needs and requirements. Thank you for the amazing service."
Latest Blog
React vs Angular vs Vue:
Which Framework to Choose in 2021
Many developers have faced a consequence while choosing the framework. The question gets tricky with a lot of options and variations in the software...
Android Apps List
Top 10 Must-Have Android Apps In 2021
Do you know there are more than 3.5 million apps on the Google Play Store which makes it extremely hard to make the right...
1

What is the major difference between website designing and website development?
Website designing is the process of adding attractive elements like visuals, images, illustrations, etc. to make the website eye-catching, whereas web development is the process of developing web pages using proper tools, technologies, and frameworks to make the website smoother and flexible across different platforms.
2

How long will it take to develop a website?
The web development time depends on your requirements for the website. Once we discuss your idea, requirements, platform preference, and targeted audience, we can give you the exact time duration for your website development. For this, you can contact us anytime.
3

How much does it cost to develop a website?
The cost of the website development depends on various factors and it can't be predicted before knowing your website idea and its requirements. So, to get the exact cost of the web development, you can contact us with website ideas and business requirements.
4

What are the tools & technologies used by your company to develop a website?
We have a team of skilled and knowledgeable web developers who use advanced tools and technologies to create an outstanding website for clients. Some of the major tools used by us are;
Sublime Text
Visual Code Studio
Django
AngularJS
ReactJS
Bootstrap
GitHub
NPM
Figma
5

Will I get maintenance service once my website is delivered?
Yes, we at AnyAlpha provide regular support and maintenance service to our clients. After delivering a website, we provide a maximum of 90 days of maintenance service.
6

Are the websites developed by you SEO-friendly or not?
Yes, our website developers take care of every element related to SEO and give their best in developing SEO-friendly sites. You will find that most of the websites developed by us are ranking at the top of the search engine results.