Custom Web

Application Development Services

We, at AnyAlpha create professional web solutions to help your business have strong online presence. Being the best-in-business, we offer Quality Web Application services to all our clients to suit their needs and requirements with utmost efficiency in terms of planning and execution. With our team of professional web application developers, we don't just build basic contemporary business websites, but also help our clients get optimum results and value.
ROR Development
We at AnyAlpha, offer ROR (Ruby on Rails) Development services for your specific business needs and requirements. We deliver the best-in-class ROR services with tailored solutions and expert developers who have a stronghold on the domains, functionality, and infrastructure. Talking of Apache Cordova, it is an open-source mobile development framework. It allows you to use standard web technologies - HTML5, CSS3, and JavaScript for cross-platform development.
React Js
React JS is essentially an open-source JavaScript library that brings together finely curated code components to allow users to have a quick and easy way to build HTML websites. As developers get to refer, access, and apply optimally arranged and validated set of codes, it proves to be highly supportive and perceptive to go with ReactJS web development. Further, a constant and engrossing contribution by a large pool of developers and technology companies makes it an ever more prolific, dependable, and user-friendly source of coding. This is another reason why ReactJS is growing big and vast in terms of scope and prospects of application and development.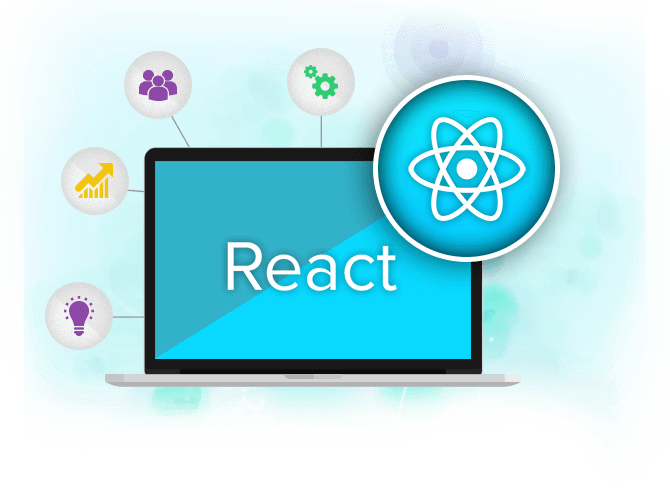 React Native
React Native takes the idea of a JavaScript library modeled on flux patterns to render a highly performant user interface a step further. You can get all your cross-platform app development requirements fulfilled here. We provide all types of React Native App Development Services for almost all industry types globally. Our React Native App Developers are highly qualified and expert in what they do. We do not claim to create 100% React Native apps because React Native just makes up for a small component and is implemented in a scattered approach.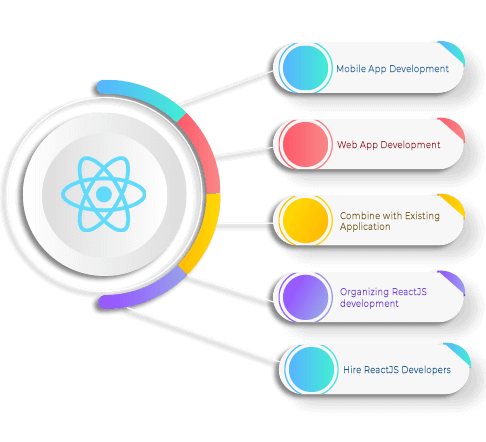 PHP
PHP is a server-side scripting language that offers scalability, flexibility, and improved communication strategies. Keeping in mind the latest technology advancements and standards, our PHP web developer generates a web solution that helps in maximizing the profits and offers the highest ROI for your business. PHP offers the option of running on a web server as it is a server-side scripting language. It is also secure, reliable, and fast which has resulted in a preference for web developers to work with PHP. And not only this, but PHP also minimizes the cost of development while ensuring efficient and quality workflow.
WordPress
We also offer WordPress development services with hands-on experience in timely delivering premium WordPress solutions to all our clients. Our WordPress developers are a perfect mix of skill, expertise, and knowledge which proves to be our USP and helps us in achieving our goals and meeting the deadlines in set time-frames. With WordPress development, we also offer services like CMS Development, Theme Development, Custom Plug-in Development, Maintenance & Support, WordPress Web Development, and more.
AnyAlpha: A Technology-Driven App Development Company
Profit-driven apps to trend-setter mobile applications
Hire Web Developer
Developing a good website is a time-consuming process. It calls for expertise in building custom and scalable web solutions. The creative web designers and programmers at AnyAlpha specialize in Web Development with a vast knowledge of programming languages like PHP web development, React Native, React Js as well as all the new and advanced technology. Our team of web developers offer you with rich functionalities for serving your business's intent better.
Have an App Idea?
Convert your App Idea into a Profitable Business.
Why Choose

Us?

We are committed to transforming businesses, shaping the future of innovation and technology to drive human progress.

Expertise
We hire only the best-certified developers who are experts in what they do and ensure timely delivery of quality services.

Efficiency
Hiring a dedicated developer/team will save you not only time but will also be cost-effective and give you efficient results.

Competitive Prices
We assure to provide the best in class services for competitive prices because customer satisfaction is our major priority.

Comprehensive Support
You can easily track the progress of your project and get instant help with our 24*7 comprehensive support team available for you.
Whats Our Client Says
"We greatly appreciate the exceptional support you and your team gave us during the launch time. Very impressive and heartfelt thank you to the entire team."
"AnyAlpha is the best IT service provider company in the business. They delivered an app with a very user-friendly interface in the decided period of time with a diligent team in place always ready for support. Highly recommended for app creation !!"
"I chose AnyAlpha because they were highly recommended by a dear friend. And today as I write this, I must say I am very happy that I made the right decision. Anytime we were stuck or faced any issue we got instant support. Also, the team is highly professional and considerate of the client's needs and requirements. Thank you for the amazing service."
Latest Blog
React vs Angular vs Vue:
Which Framework to Choose in 2021
Many developers have faced a consequence while choosing the framework. The question gets tricky with a lot of options and variations in the software...
Android Apps List
Top 10 Must-Have Android Apps In 2021
Do you know there are more than 3.5 million apps on the Google Play Store which makes it extremely hard to make the right...