With the release of iOS 13, Apple has included a bunch of new capabilities that demonstrate how far Apple and the iPhone have come from the device's modest beginnings in 2007. The upgrade has already sparked excitement and expectation among millions of iOS users across the world. After all, who wouldn't be excited by Apple's announcements regarding iOS 13 features that promise greater machine learning integration and more sophisticated AI?
In fact, if there is one sector that is certain to be affected by the release, it is the mobile app development industry. In reality, we already have a sense of how iOS 13 will influence many parts of the arena. Continue reading to learn more about it and how it will affect your mobile app development services in the long run.
Let us briefly see what IOS 13 brings to the table
The new version emphasizes sophisticated, never-before-seen features. It also places a high priority on delivering features that the majority of iOS users have been asking for quite some time. If you're one of them, then here is the good news you've been expecting.
Some features we can find in IOS 13
Dark Mode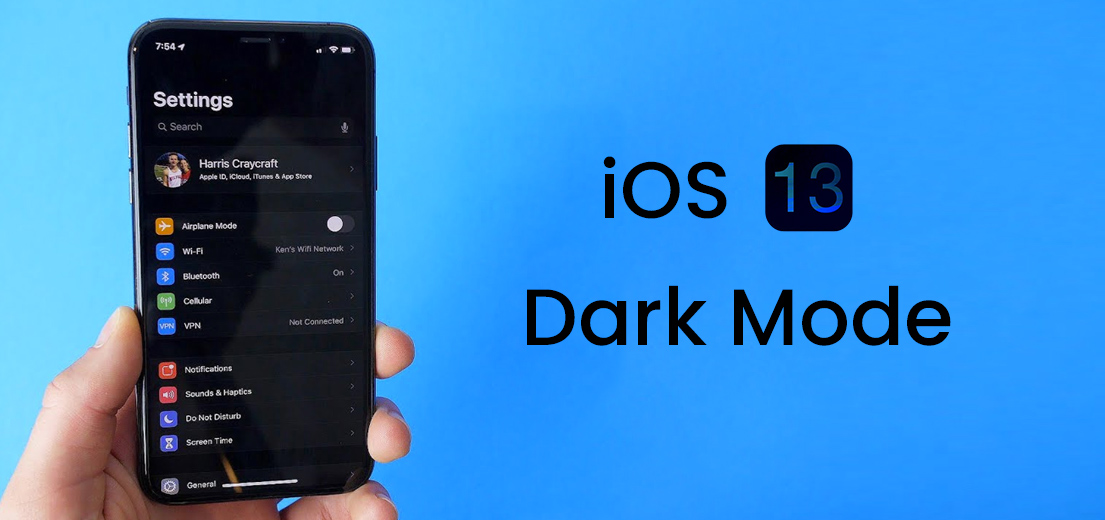 This is a feature to keep an eye out for, if you're searching for a means to change your UI to a darker mode. This mode not only makes nighttime use more acceptable and comfortable for users' eyes, but it also saves a significant amount of battery as well. It does have a certain aesthetic value.
Augmented Reality
With ARKit 3, iOS 13 takes its augmented reality capabilities to the next level. The technology guarantees improved individual awareness as well as the incorporation of movement while utilizing the AR apps. The Reality Composer and RealityKit are two more ground-breaking technologies that allow you to quickly build and build your own AR experiences. AR fans, don't get too excited!!
An Improved Siri
Every iOS release usually comes with a Siri upgrade, and iOS 13 is no exception. This time around, expect Siri to be in its most efficient form ever. SiriKit is one of the features that will pique the interest of any Apple user. Even if your app isn't open, you'll have the access to Siri at all times. The Kit adds a Siri extension to whatever app you want to use, and Siri takes care of all the essential user interactions.
New core ML3
The addition of Core ML 3 will delight many app developers. The update features train models on-device to retain relevance and enhance search and object recognition, in addition to adding support for sophisticated machine learning models. Face and landmark identification, tracking, picture registration, audio recognition, and even natural language text analysis are all applications of this technology. If you are a mobile app development company, you better keep an eye on this one.
These are just a few of the main iOS 13 improvements you'll get if you update your iPhone. However, these are just half of the many reasons to be enthusiastic about this release, because there's no doubt about the fact that the advent of this upgrade is going to rock mobile app development as a whole. If you're looking for the most up-to-date iOS app development advice, you've come to the right place. Then bear in mind the following advices.
What impacts are caused by iOS13 to the mobile app developers?
Core ML 3
Developers will be able to provide more customized features to their apps and now the on-device upgrades are possible with Core ML 3. Construct ML is a feature that complements this by effectively harnessing the full power of machine learning to the point where developers would be able to create machine-learning models without having to write any code. This increases efficiency even further, allowing developers to work more creatively and quickly. Many mobile app development companies will take advantage of this new feature.
New Siri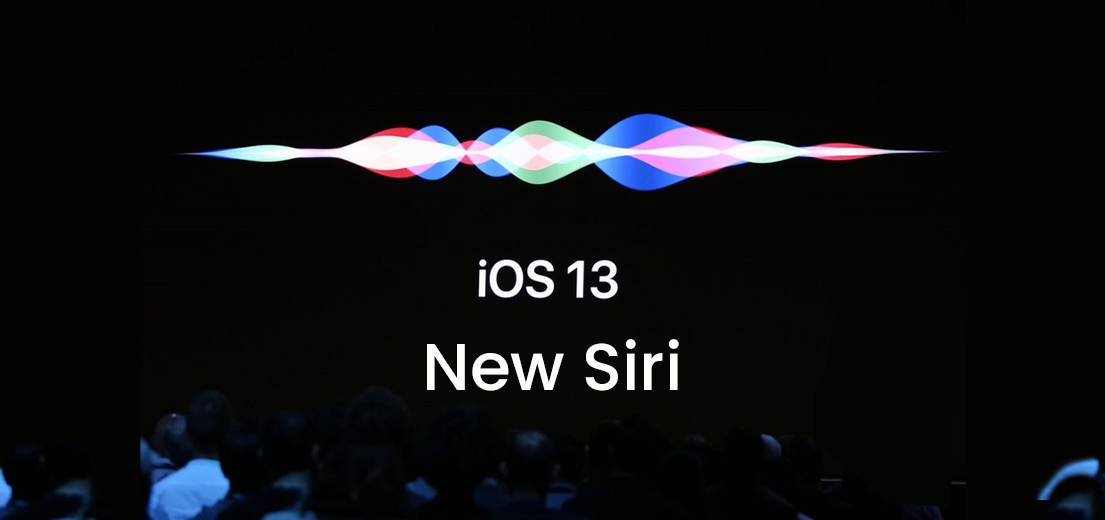 Developers may also get the most out of SiriKit and Apple's AI technology by utilizing all of the features. You can only think about how many chores you'll be able to delegate to Siri as a result of this really vital and helpful addition. The period of time you would save will undoubtedly be significant, because of new features like accessing visual codes to queries and VoIP to transactions.
Swift 5
Swift 5 focuses on simplifying the language, making it easier for any iOS app development business to deal with. Swift 5's unique API increases this trait by reducing the number of language alterations, in addition to making it one of the easiest languages to learn. It's also more reliable owing to improved memory access and support for new data types during runtime.
Enterprise App Development
iOS 13 appears to be the finest version yet for corporate app development, with enhancements to authentication and privacy capabilities for corporate platforms. It offers enhanced employee user experiences as well as increased user privacy and security. To ensure efficient operations of their businesses, entrepreneurs and company owners need nothing less, and iOS 13 appears to be poised to offer just that. Many mobile app development companies will have a good time with IOS13.
Cloud-based apps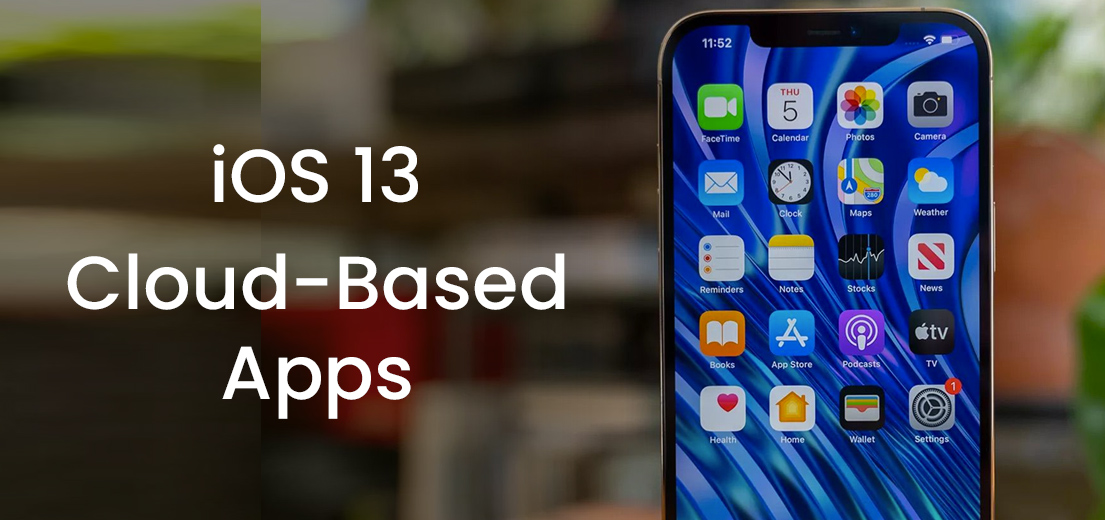 Cloud-based apps are extremely promising, and any professional iOS app development firm is aware of it. Businesses are increasingly turning to them because cloud integration provides them with immediate benefits such as constant access to the tools they want and improved data storage capabilities. Overall, this simply results in a smoother operation. It also considerably reduces hosting expenses, as well as offering a simple dashboard that keeps data accessible and easy to monitor. Your mobile app development service will undoubtedly benefit from this new feature.
Final Note
iOS 13's enhancements to mobile app development are nothing short of game-changing, in addition to its really unique features. In the forthcoming generation of applications, we would witness the impact iOS 13 had on them. As a mobile app development company, the new releases and updates of the platform or platforms you are working with will have an impact on your mobile app development services. The sooner you get adapted to these changes, the faster you will grow.